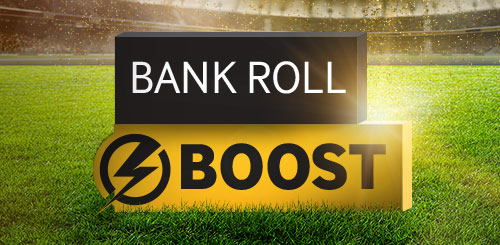 Boost your bankroll
Get more back on every bet
Betway is giving you the chance to boost your bankroll and get more back on every bet you place. No tiers, no status and no hidden requirements.

Every time you place a bet with us, you'll get 2% of your stake amount back in Free Bets. All bets on sports (pre-game or live betting), and betgames will count towards your Free Bet reward.

The more you bet, the more you get back.

How it works

All you have to do is bet any amount on any sport or betgames outcome and you'll get 2% of your stake amount back as a Free Bet.
For example:
You bet K100 on your favourite football team
Whether they win or lose, we'll give you 2% of your bet back.
To enter:
Log in or register a new Betway account and place a bet on any sport fixture or betgame. It's that easy.
Free Bets credited on the Friday and Monday that follows.
Terms and conditions apply.
Cash bets only.

Terms and Conditions

PARTICIPATION
Betway Rewards
These terms and conditions govern your participation in the Bankroll Boost promotion offered by the Company.
This promotion will run from April 2019.
The Bankroll Boost promotion will grant players Free Bet rewards based on bets placed throughout the week.
Players will receive 2% of their bet amount back as a Free Bet on the Friday or Monday that follows.
Free Bets will be credited as follows:
Bets placed on Monday – Thursday will be credited on Friday.
Bets placed on Friday – Sunday will be credited on Monday.
Players will be notified via SMS of their reward amount.
Betway reserves the right to withhold winnings in cases of abuse or fraud.
The Betway Bankroll Boost promotion is intended to reward customers. As such, any attempt to disrupt, abuse or misuse the system will be subject to the terms found under Prohibited Activities (11.) in the Standard Betway Terms and Conditions.
Should Betway experience any technical issues or the following day be a public holiday, cash will be credited to customers on the soonest available business day.